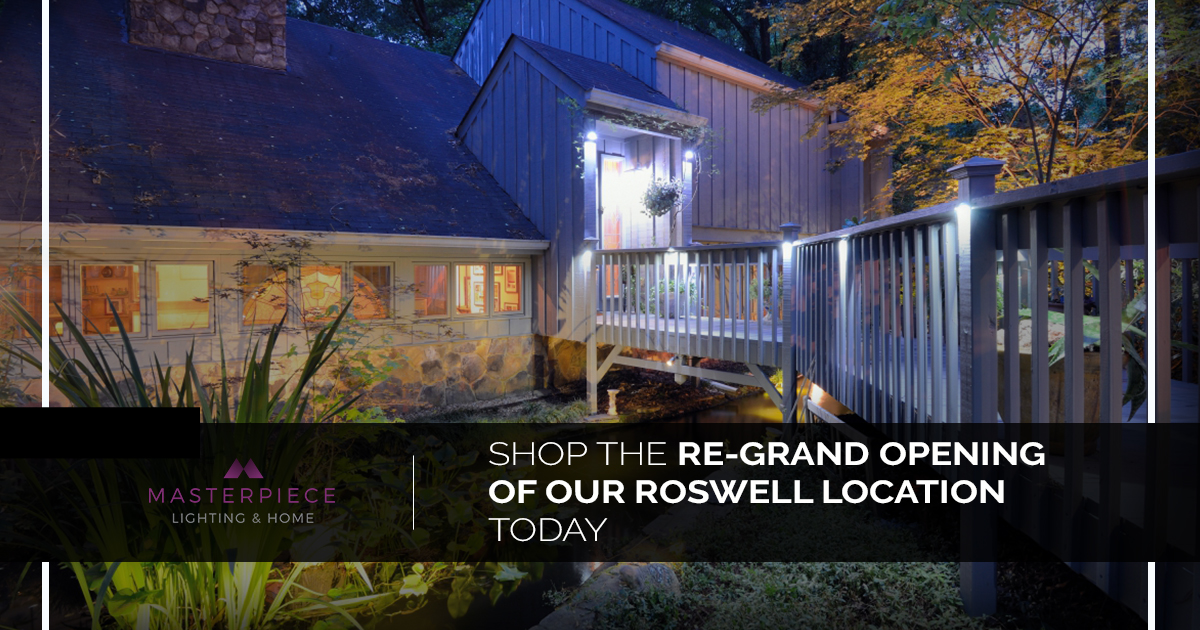 Masterpiece Lighting & Home is proud to announce the re-grand opening of our Roswell location! We've moved only a few doors down from our original location, so you have the best lighting shopping experience possible. Conveniently located near Hwy 92 and Houze Road, you'll love our updated look and our new space. Stop by to check it out, and shop at our lighting store today!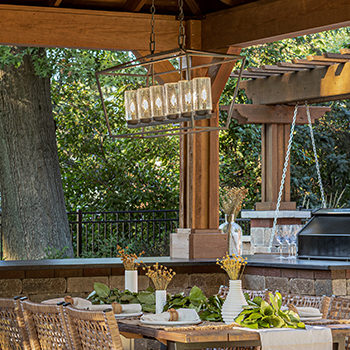 Exterior Lighting
Our Roswell lighting store is re-opening at the perfect time for spring home improvements. Now's the time to shop our exterior and landscape lighting as you are thinking about your outdoor living design and the lighting you'd like to add. Ask a lighting specialist for inspiration today!
---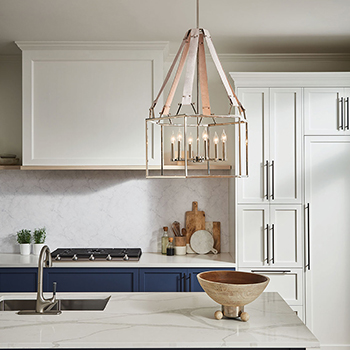 Indoor Lighting
From your kitchen and bathroom to your bedroom, living room, and entryways, lighting, of course, is super important. Whether you will be remodeling a room this upcoming year or you simply are thinking of a floor lamp for your office, we've got your needs covered.
---
Home Decor
Our home decor items can definitely brighten up your space and make your home or office cozy and comfortable. We offer a wide variety of items to choose from, including furniture, mirrors, and home accents of all kinds, such as vases and votive holders. See what our Roswell lighting store has to offer today!
---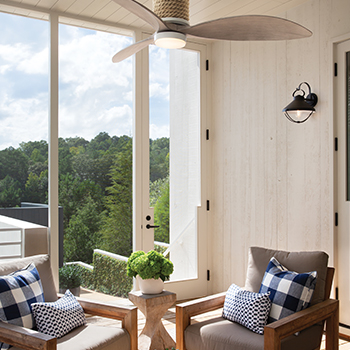 Ceiling Fans
Ceiling fans are perfect for both indoor and outdoor use, especially as the days get warmer. At our Roswell location, you'll be able to see the many different styles our ceiling fans come in, as well as the different materials. Bear in mind, we offer many more online, too.
---
STOP BY MASTERPIECE LIGHTING'S ROSWELL LOCATION TODAY
We are so excited to see you at our new Masterpiece Lighting & Home Roswell location! We are sure you'll enjoy the new space as much as we do, and with the same great staff and affordable lighting selection, you'll enjoy your time at our lighting store, too. Stop by today!