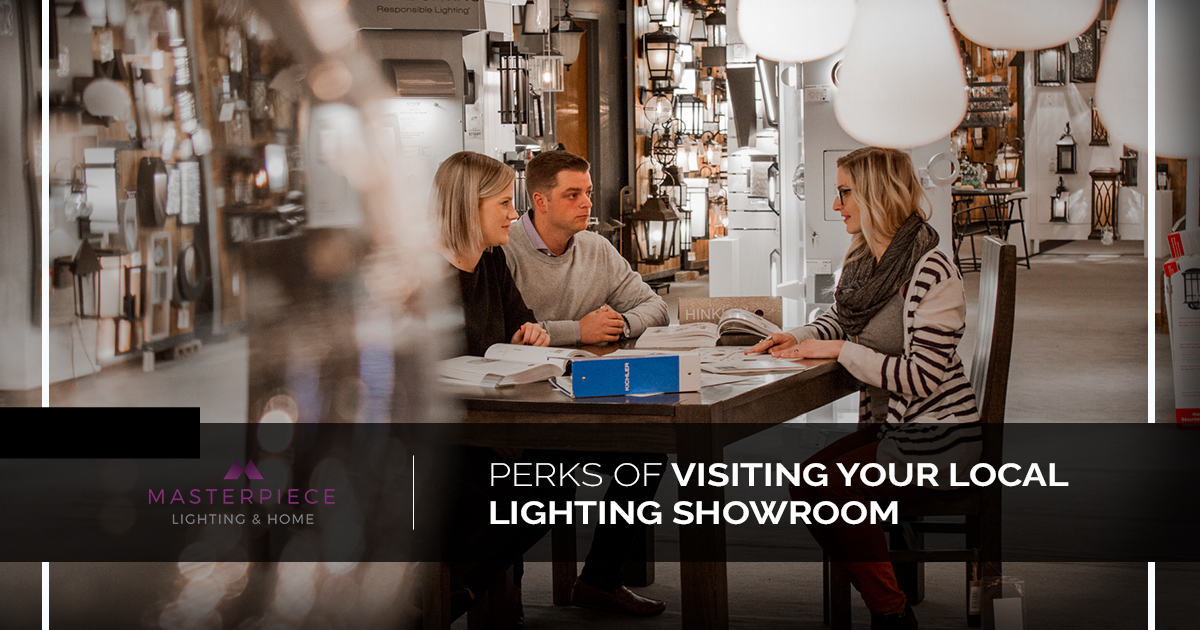 Masterpiece Lighting & Home is proud to have served Roswell and Atlanta for more than 50 years. We opened under our current name in February of 2005 with the mission to offer superior customer service, the highest-quality lighting products, and be an unrivaled resource for homeowners and businesses. Below, we'll go over some of the many perks of visiting our local lighting showrooms located in Roswell and Atlanta. Call to schedule a free lighting consultation today!
Expert Lighting Consultants
It's relatively easy to go online and order some great indoor and outdoor lighting from an online retailer. However, you are simply ordering off a photo on the web with little-to-no background on what type of lighting it is, how it can help your indoor or outdoor decor, and you may not even have a sense of how big it is. When you shop at our local lighting showroom in Roswell or Atlanta, you'll have the knowledge of expert ALA-Certified lighting consultants and designers who have spent years studying lighting at your fingertips. Schedule a free consultation today!
---
One-Of-A-Kind Lighting Fixtures
Since we source all of our indoor and outdoor lighting products from more than 200 leading manufacturers worldwide, including many of the best European names, we are able to provide trend-setting, one-of-a-kind original lighting fixtures that go great with your existing home or office decor, no matter the style. This type of personalized service just can't be found anywhere else except your local lighting store.
---
A Huge Selection
Our local lighting store specializes in offering a wide selection of all types of lighting in order to meet your needs. While you can find almost any type of lighting online, you may have to visit many different websites to find everything that you need. At our local lighting store, we have gathered every type of lighting you'll need under one roof, saving you time and effort in your search. From every sort of distinctive lighting, including antique and vintage lighting fixtures, to home decor and furniture, let us help. Stop by today.
---
Superior Customer Service
Admittedly, it can be hard to find great customer service, and many of us have begun to just settle for mediocrity. Here at Masterpiece Lighting & Home, we believe in exceeding our customers' expectations at every turn and being there to answer their questions and ensure they are finding what they need. We offer a price match guarantee, so you can rest assured that even if you find a lower price, you can purchase from us and receive better customer service than the other guy. Reach out today.
---

SHOP AT MASTERPIECE LIGHTING & HOME TODAY

As you can see, the perks of visiting your local lighting showroom are numerous. We here at Masterpiece Lighting & Home work hard to deliver exceptional service. We want you to feel comfortable here at our lighting showroom and know that all of your questions will be answered. We understand that most people know little about lighting, and we love to educate our customers on the types, styles, finishes, designs, trends, and more. We're here to make sure you understand our lighting selections, so you can make the best choice for your home or office space. We're proud to be your go-to local lighting store where you are treated like family. To get started, schedule a free consultation at one either our Roswell or Atlanta locations, or browse online today!