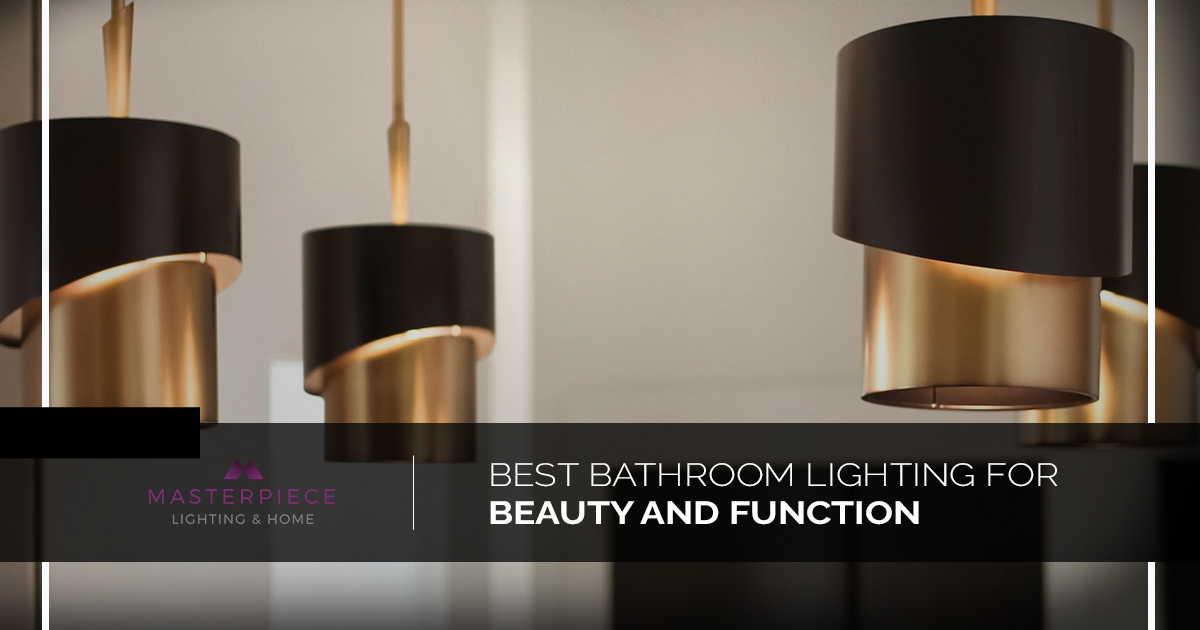 In the past, bathrooms were largely ignored when it came to interior design. They were viewed primarily as places of function, so the look and feel of the space did not matter. However, as the use of bathrooms expanded (from taking long, relaxing baths to the place where you spent hours potty-training your children), more people wanted a place of beauty, too.
Masterpiece Lighting & Home is a local lighting store serving Roswell and the greater Atlanta area. We have two spectacular lighting showrooms for your convenience that offer hundreds of lighting selections on display so you can see for yourself how a particular lighting will look and feel in your home or office space. Our ALA-Certified lighting consultants are here to help you with all of your interior design needs. Below, we'll take a look at the best bathroom lighting for beauty and function. Visit us in person, or browse online today!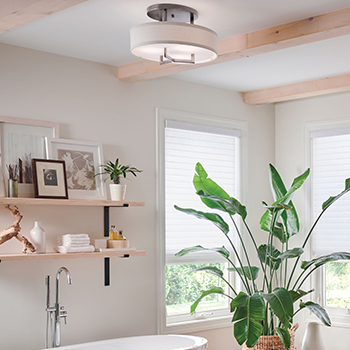 Focus on Your Bathroom Ceiling
For your bathroom, task lighting is incredibly crucial since you spend so much time on personal grooming tasks. Overhead lighting is one of the best ways to light up your entire space adequately. Consider our flush mount ceiling lights that come in many different styles and finishes that can add a touch of class to your overall space and ensure a great feel for your home or office bathroom. Shop today.
---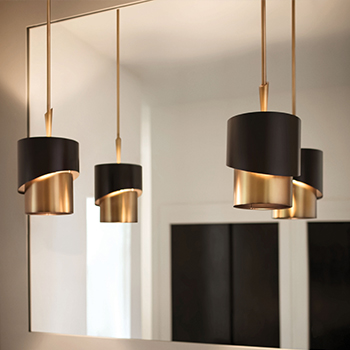 Add Pendant Lighting for Style and Grace
Pendant lighting is one of the best types of lighting to add a personal touch and feel to your bathroom. They come in a wide diversity of design options and sizes. From industrial and rustic to a traditional or modern feel, pendant lighting can add interest and style that few other types of lighting can achieve. Whether you hang them around your vanity or use them as a focal point, the sky's the limit with pendant lighting. Learn more today.
---
Use Chandeliers for Great Ambient Lighting
When people think of chandeliers, they think of the large chandeliers that hang over winding staircases in mansions. However, this is definitely not the norm. Today's chandeliers come in many different styles, designs, and sizes that can add the perfect touch to any space, including your bathroom remodel. Let our lighting designers help you craft the perfect look for your bathroom. Schedule a free consultation today.
---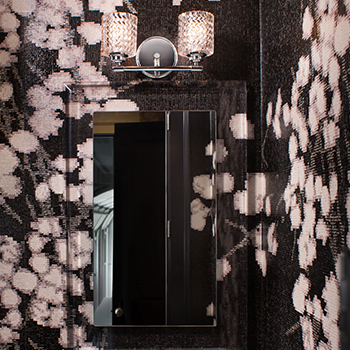 Wall Sconces
Wall sconces have the ability to elevate your bathroom space to one of a luxurious feel. Place next to your vanity mirror for a classic divine look, or use one singularly near your bathroom shelving. With so many styles and varieties available, you can craft a beautiful look all your own. Our ALA-Certified lighting consultants and designers recommend you choose a warm lighting for wall sconces to cast quite the lovely glow. Stop by to see the possibilities today.
---
SHOP AT MASTERPIECE LIGHTING & HOME TODAY
If you are undergoing a bathroom remodel, a bathroom addition to your home or office space, or you are just looking for an updated look, it's critical to take into account your bathroom lighting fixtures that will set the mood for the entire space. No one truly wants a hospital feel, but bathroom lighting that is chosen without thought can quickly lead to this. Our lighting designers have years of experience in helping both our residential and commercial customers design their bathrooms perfectly, so they avoid this unfortunate event. To get started, schedule a free consultation at one either our Roswell or Atlanta locations today!