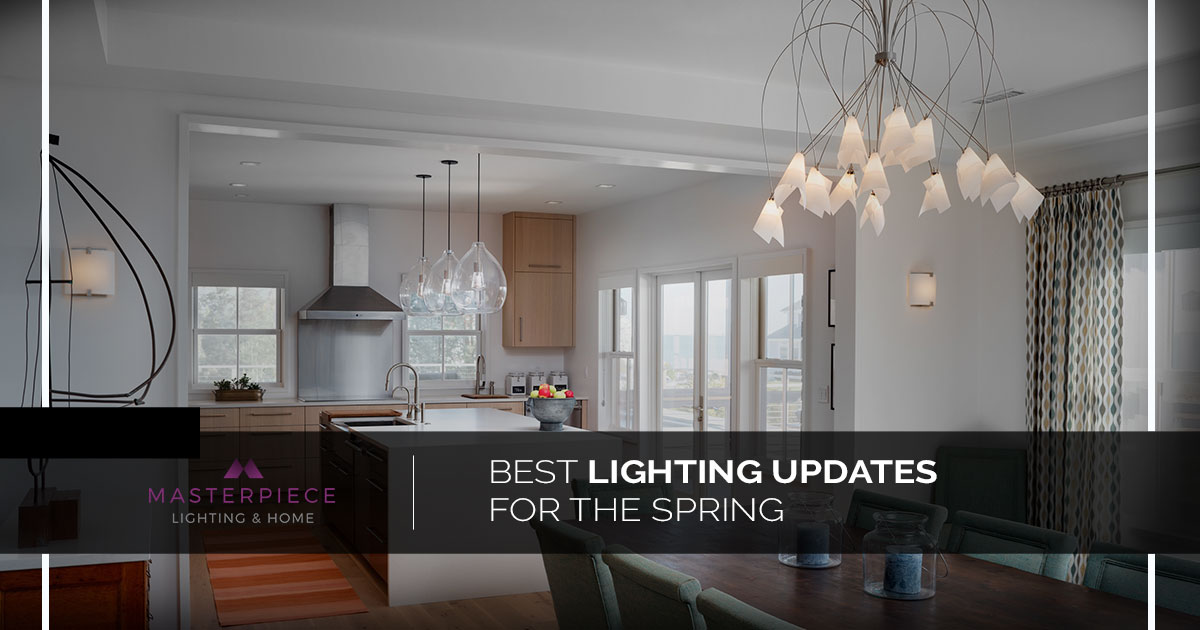 Spring is in the air, and many of us are looking forward to the first flowers blooming, the robins returning, and the leaves budding on the trees. Here at Masterpiece Lighting & Home in Atlanta, we are preparing for the spring by helping homeowners with their lighting update needs. Below, we'll offer suggestions on some of the best home lighting updates for the spring. Shop our lighting store in Atlanta or online today!
Invest in Lighting Technology
Lighting technology continues to grow by leaps and bounds. Smart lighting has moved beyond the programming of automatically turning on and off and choosing the color and brightness. Now, you can use smart lighting to notify you of social media notifications and have your lighted mirror play music for you.
Update Your Lighting Colors
Colors have powerful effects on the human brain. Green and blue are both relaxing colors, while red and orange give the viewers energy. One great way to prepare for spring is to update your lighting with color. From pendant and Tiffany lamps to lighting chandeliers made from different metals, such as copper, you can completely transform your space by simply changing the color palette of your lighting. Shop our wide indoor lighting selection today.
Update Any Lighting Feature That Just Looks Old
While you may love your retro lamp from two decades ago, odds are, it dates your entire space and may even be a bit of a bummer if the light is dull and dreary. Consider replacing any old lighting you have with contemporary lighting to add some flair and pizzazz to your space. From innovative floor lamps to improved under cabinet lighting in the kitchen, this simple spring update will liven your indoor space and help you prepare for the rebirth of spring.
Get Eclectic
Lighting nowadays comes in all shapes, sizes, colors, metals, finishes, and more. You can update your lighting for spring by adding eclectic variety to your lighting, from fun designs to whimsical, futuristic feels. Just by adding a very subtle, modern piece of lighting to a traditional room, you can change the entire mood and bring some much-needed cheer.
PARTNER WITH MASTERPIECE LIGHTING TODAY
Masterpiece Lighting & Home is a lighting store with two locations in Atlanta. We are passionate about helping homeowners and business owners find the perfect lighting for their needs, from task and ambient lighting to accent and outdoor lighting. We also offer home accent and decor, including mirrors, furniture, rugs, and more. If you are looking for lighting by room, our lighting experts can help you find the perfect bathroom, kitchen, and bedroom lighting. We are always happy to answer questions as they arise. To get started and to find the best indoor and outdoor home lighting, stop by one of our lighting stores in Roswell or Midtown Atlanta, or shop online today!