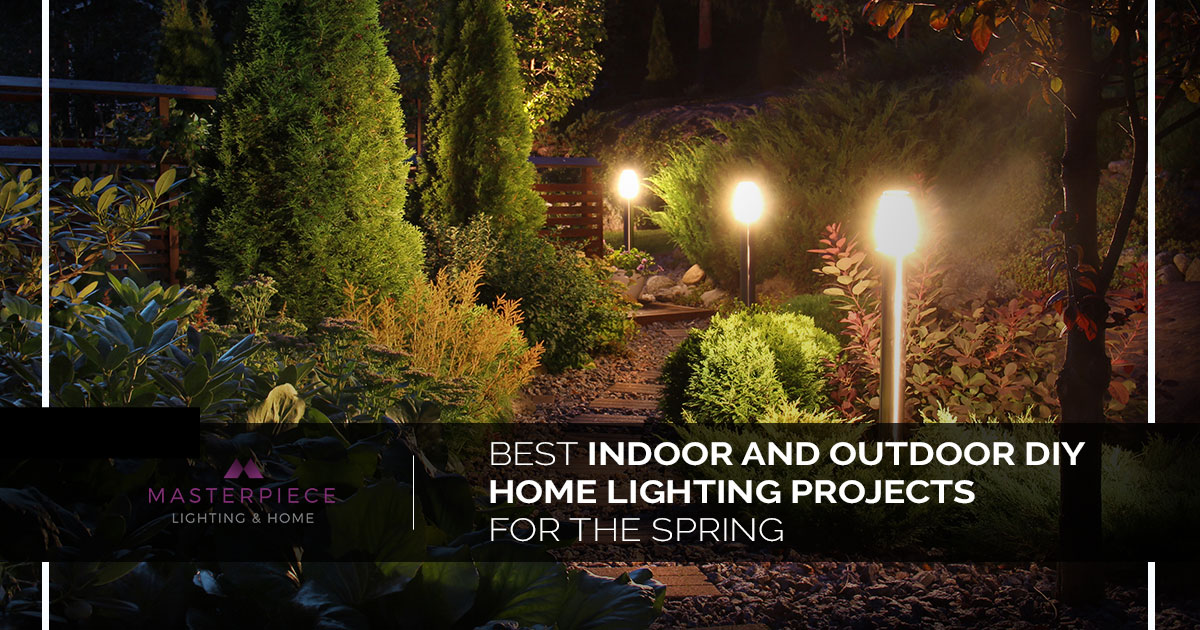 Spring beckons for DIY projects, as they have most likely built up over the winter. This includes DIY home lighting projects. Masterpiece Lighting & Home offers the best indoor and outdoor home lighting in Atlanta, Georgia. Below, we'll offer up some of our favorite indoor and outdoor DIY home lighting projects you can do this spring. Call to get started today!
Path lighting not only is good so you can see when you arrive home at night, but it also adds a cool vibe and ambiance to your outdoor landscaping and living area. Solar path lighting is a great choice since they use the sun's energy to light the night at no expense to you. There are many varieties of outdoor path lighting to choose from, so consult one of our lighting specialists in Atlanta today.
Hang String Lights Around Your Deck or Patio Area
Hanging string lights is a very easy DIY home lighting project that can add lots of value and vibrancy to your life. They invite friends and family to linger longer over a late dinner outdoors or by the pool at night. Outdoor string lighting creates a cozy, comfortable environment that can help soothe and relax you after a long day at work. Check out our wide selection of outdoor string lights online today!
Change Up Your Dining Room Lighting
Dining room lighting can be an often-forgotten item. This is because, odds are, you don't use your dining room as much as you do other rooms in your home, and when you do, it's often for a quick meal, so you just don't notice it all that much. A great DIY spring home lighting project is to spice up your dining room lighting. Add in a great centerpiece like a chandelier to add a modern flair to your space.
Feminine or Masculine Table Lamps
Whether you want to add some spring brightness and cheer to your daughter's bedroom or you are looking to add some luster to your man cave, consider investing table lamps with a feminine or a masculine flair. Table lamps are great ways to customize your space, and they come in all shapes, forms, and sizes, from Disney princess lamps to sports lamps and more. Brighten your space for spring with Masterpiece Lighting's table lamp selection today!
PARTNER WITH MASTERPIECE LIGHTING TODAY
If you are looking for the best indoor and outdoor home lighting in Atlanta, Georgia, Masterpiece Lighting & Home has got you covered. Our conveniently located lighting stores in Roswell and Midtown Atlanta offer a plethora of lighting pieces to meet your needs. Our lighting specialists can't wait to help you craft an ambiance and home decor you'll love. Stop by, or shop our indoor and outdoor lighting online today!